How to route Sonarworks with Focusrite Control (Scarlett 4i4)
Published on: March 2, 2021 by Joona Tuunanen
This post is mostly a reminder for myself on how to route Sonarworks when using Focusrite Control as I always tend to struggle to get everything work as intended. My audio interface is Focusrite Scarlett 4i4, but it shouldn't really matter in this case.
So first of all, I just plug my measurement microphone in to one of the inputs in the front of Scarlett and click that 48V button to enable phantom power.
The next step is to simply open Focusrite Control software and click the mute button there to avoid feedback going back to the speakers.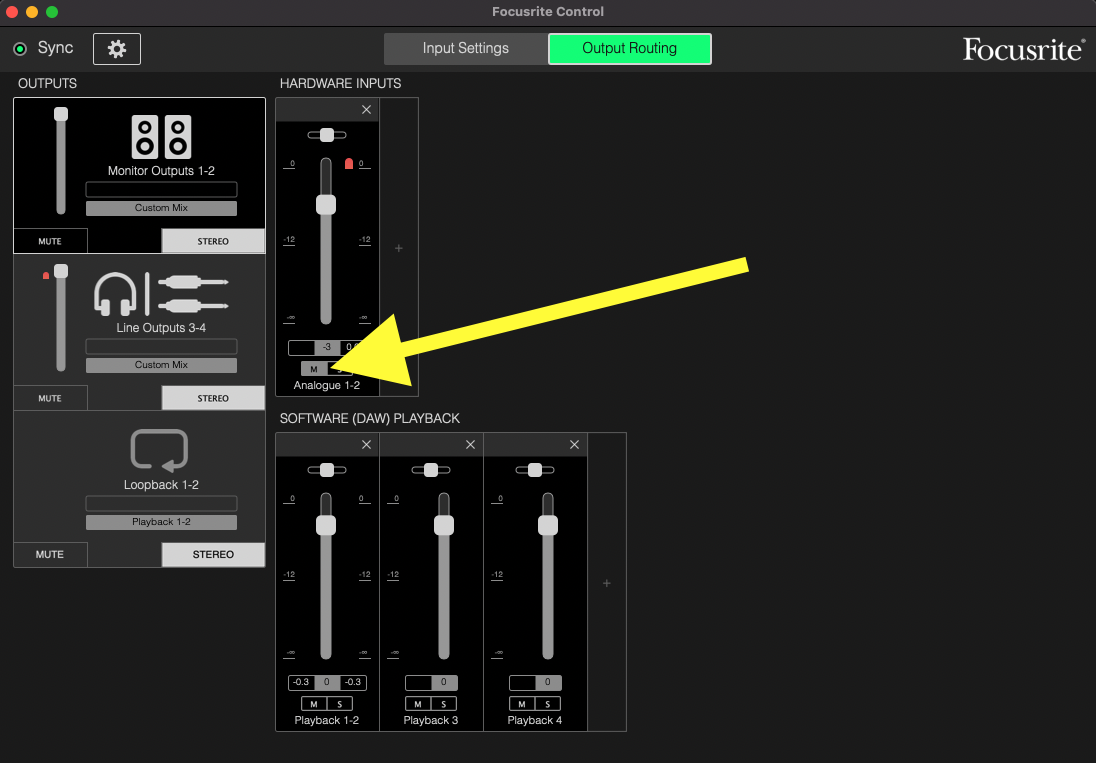 And that's pretty much it.
This is really simple stuff, but somehow I always forget how did I setup the microphone last time so perhaps this will help me in the future. Perhaps it will help you too :)